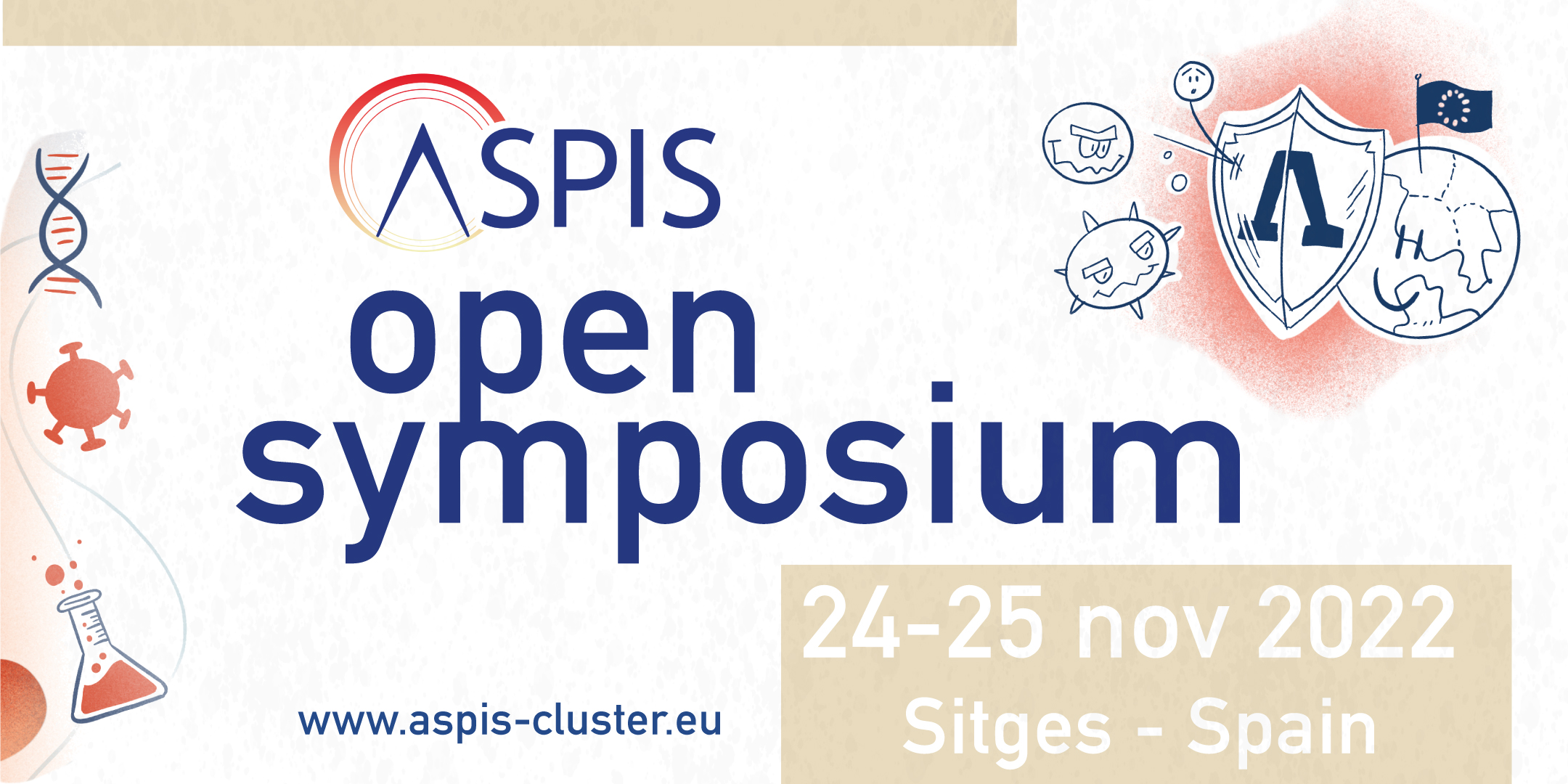 ASPIS Open Symposium will take place during ESTIV Congress
We are pleased to announce that registration for the ASPIS 2nd Open Symposium (24-25 November 2022, Barcelona-Sitges, Spain) is now open. 
The symposium will present the latest work of the ASPIS cluster formed by the three Horizon 2020 consortia: ONTOX, PrecisionTox, and RISK-HUNT3R and focus on the implementation of New Approach Methodologies (NAMs) for chemical risk assessment.
Agenda
The objectives of the ASPIS 2nd Open Symposium:
To highlight relevant technologies for improving chemical safety assessment and the regulation of hazardous substances;
To increase confidence in the use of NAMs and to broadly promote their applications for effective risk management;
To identify barriers and provide solutions for the reduction, refinement and replacement of animal testing (the 3Rs principle);
To promote early career researchers and create a network of next generation decision makers;
To facilitate communication among ASPIS and international stakeholders.
The symposium is kindly hosted by the 21st International Congress of the European Society of Toxicology In Vitro (ESTIV) a bi-annual appointment aiming to create a forum of scientists in a unique atmosphere for discussions and knowledge exchange focusing on the development of in vitro and in silico approaches. 
Registration for the ASPIS 2nd Open Symposium is free of charge and open to the public.
Register now
Date:
24 November 2022:
14.00-20.00 CET
25 November 2022
:
8.30-16.30 CET
Location:
Melia Hotel
08870 Sitges, Barcelona
Spain
Speakers:
Bob van de Water
– University Leiden
– RISK-HUNT3R, ASPIS chair
---
Elisabet Berggren
– JRC, European Commission
– ASPIS regulatory forum coordinator
---
Florian Caiment
– Maastricht University
– ONTOX, working group leader
---
Gerhard Ecker
– University of Vienna
– RISK-HUNT3R, working group leader
---
John Colbourne
– University of Birmingham
– PrecisionTox, coordinator
---
Jonathan Freedman
– University of North Carolina
– PrecisionTox, working group coordinator
---
Mark Cronin
– Liverpool John Moores University
– RISK-HUNT3R, working group leader
---
Mathieu Vinken
– Vrije Universiteit Brussel
– ONTOX, coordinator
---
Marcel Leist
– DZ Foundation, University Konstanz
– RISK-HUNT3R
---
Nynke Kramer
– Wageningen University
– ONTOX, working group leader
Events
Here you will find our next events
Want to know more about the project
Get in touch with our team and share your questions