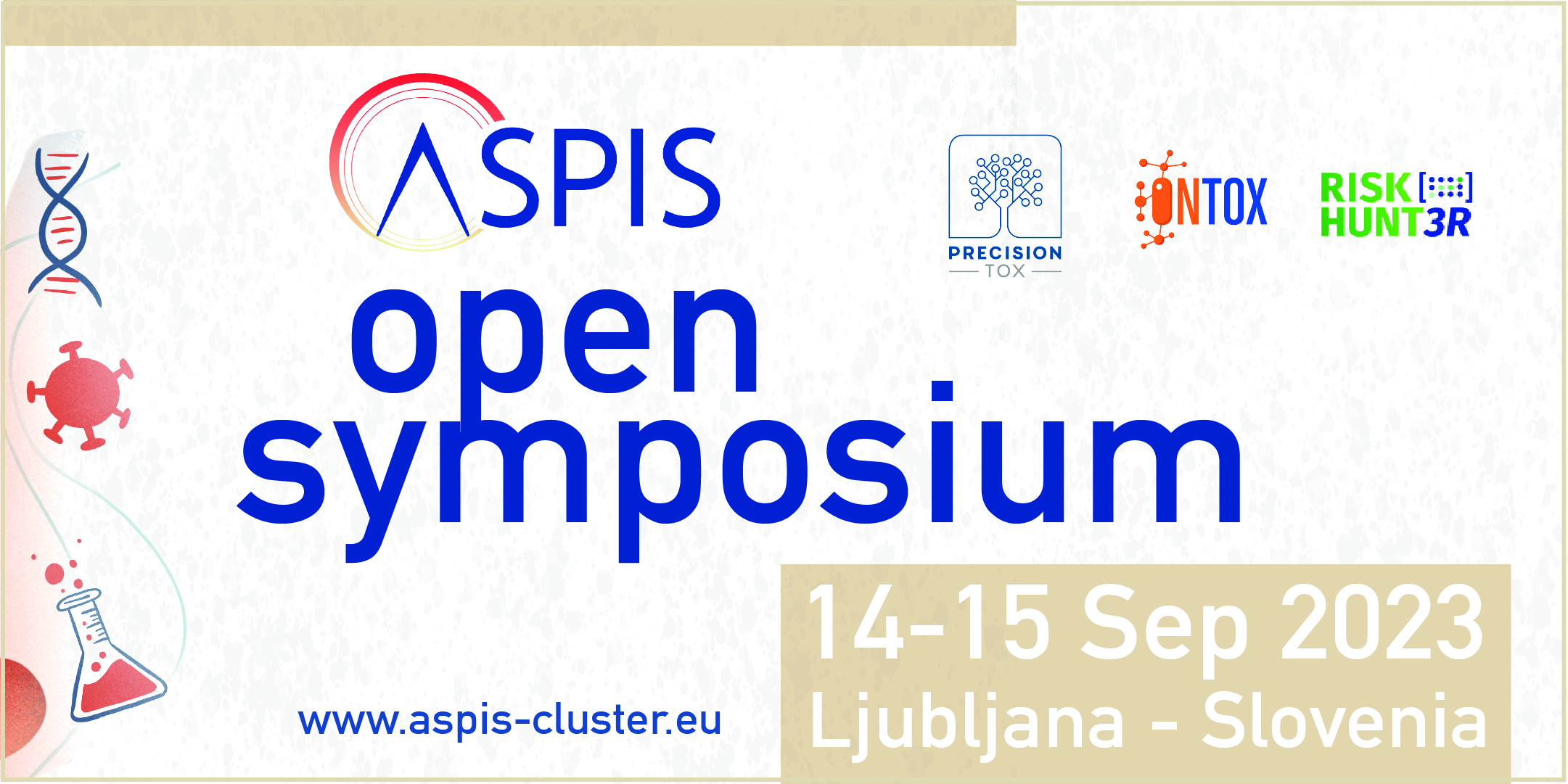 ASPIS Open Symposium 2023
All members of the ASPIS cluster are invited to join the full two-day ASPIS Open Symposium on 14 and 15 September 2023. Participants external to the ASPIS cluster are invited to join the open part of the event on 14 September 2023.
The ASPIS Open Symposium will follow the 57th Congress of the European Societies of Toxicology, EUROTOX. It will present the latest work of the ASPIS cluster formed by the three Horizon 2020 consortia: ONTOX, PrecisionTox, and RISK-HUNT3R, focusing on the implementation of New Approach Methodologies (NAMs) for chemical risk assessment.
The meeting will be entirely in-person. 
Registration for the event is closed. 
Download programme
Download abstract booklet
Download attendee information pack
For any questions about the event or registration, contact Agata Ormanin-Lewandowska (University of Birmingham, PrecisionTox Project Manager) at a.ormanin@bham.ac.uk. 
The Lush Prize is the largest prize fund in the non-animal testing sector, with a prize fund of £250,000 to support initiatives to end or replace animal testing. Nominations for the Lush Prize 2024 are now open and will close on 1 December 2023 at midnight (UK time).
Visit lushprize.org for more information.
Date:
14-15 September 2023
Location:
GR – Ljubljana Exhibition and Convention Centre
Dunajska cesta 18
1000 Ljubljana
Slovenia
Speakers:
Barira Islam
– CERTARA (RISK-HUNT3R)
---
John Colbourne
– University of Birmingham (PrecisionTox)
---
Elisabeth Andrews
– Academic Leadership Coach
---
Job Berkhout
– RIVM (ONTOX)
---
Jonathan Freedman
– ASPIS WG Coordinator (PrecisionTox)
---
Julia Malinowska
– Joint Research Centre
---
Nathan Keith
– Indiana University (PrecisionTox)
---
Mirjam Luijten
– RIVM (RISK-HUNT3R)
---
Olivia Osborne
– UK Food Standards Agency
---
Richard Currie
– Syngenta (PrecisionTox SAG)
---
Robert Lee
– Michabo Health Science (PrecisionTox)
---
Tamara Danilyuk
– Leiden University (RISK-HUNT3R)
---
Thomas Dickmeis
– Karlsruhe Institute of Technology (PrecisionTox)
---
Thomas Hartung
– Johns Hopkins CAAT (ONTOX)
Events
Here you will find our next events
Want to know more about the project
Get in touch with our team and share your questions